The first feline-specific veterinary hospital in the Philippines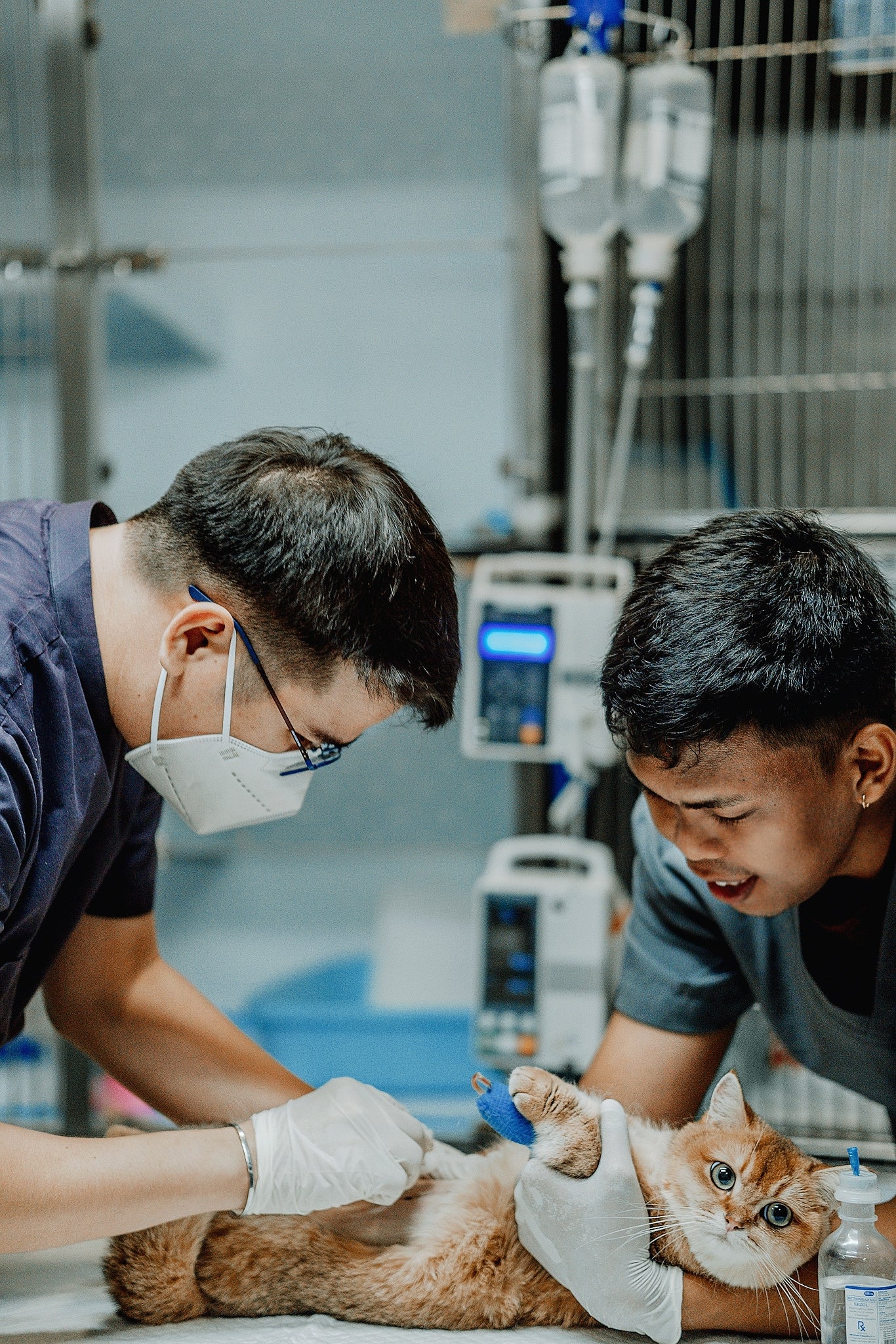 Revolutionizing Veterinary Care
Step into The Cat Clinic, the visionary force behind a new era of cat care in the Philippines. We take pride in being the first and foremost cat-specific hospital, paving the way for a revolution in feline health. With our unwavering commitment and innovative approach, we have redefined the standards of veterinary care for cats. Experience the exceptional as we lead the charge in providing specialized treatments, compassionate services, and a nurturing environment exclusively dedicated to the well-being of our feline friends.
THE FIRST AND ONLY ISFM GOLD STANDARD CERTIFIED IN THE PHILIPPINES 🏆
MAKATI BRANCH

The Cat Clinic Makati Branch, the first feline-specific clinic in the country! 🐾 Amidst the pandemic, we courageously opened our doors on May 19, 2021, with a small medical team and limited space. But our passion for feline care led us to flourish! Now, from a small clinic, our Makati branch has transformed into a complete facility hospital, featuring a dedicated parvo isolation facility and a store for cat products. Your unwavering support has made this incredible journey possible, and we can't wait to continue serving you and your beloved cats with even greater excellence.

ALABANG BRANCH

The Cat Clinic Alabang Branch, established just one year after our successful Makati branch! Our journey began on December 14, 2022, and since then, we've been serving the feline community with excellence and care. Our team's impressive performance and dedication have earned us glowing reviews from satisfied pet parents. 🐾 With a state-of-the-art 5-star facility, we ensure that your beloved cats receive the highest level of medical attention and love. Join us in providing purrfect care for your feline friends!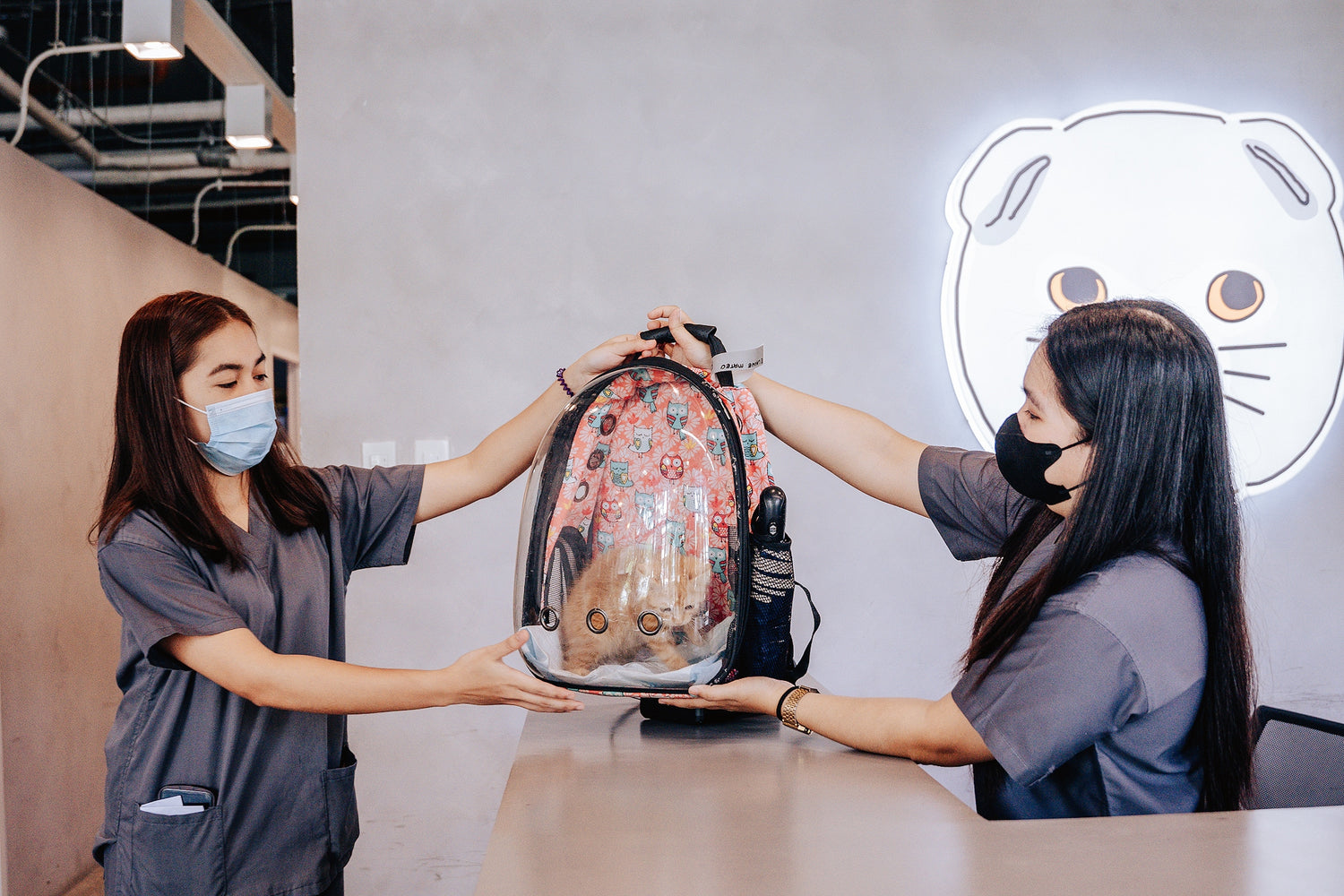 Full Range of Services
Your all-inclusive feline hospital in Metro Manila. From routine check-ups, vaccinations, and neutering to inpatient care and specialized surgeries, we provide a wide range of top-quality veterinary services. Our pristine facility is fully equipped to meet all your cat's healthcare needs, ensuring exceptional standards of care.
Discover more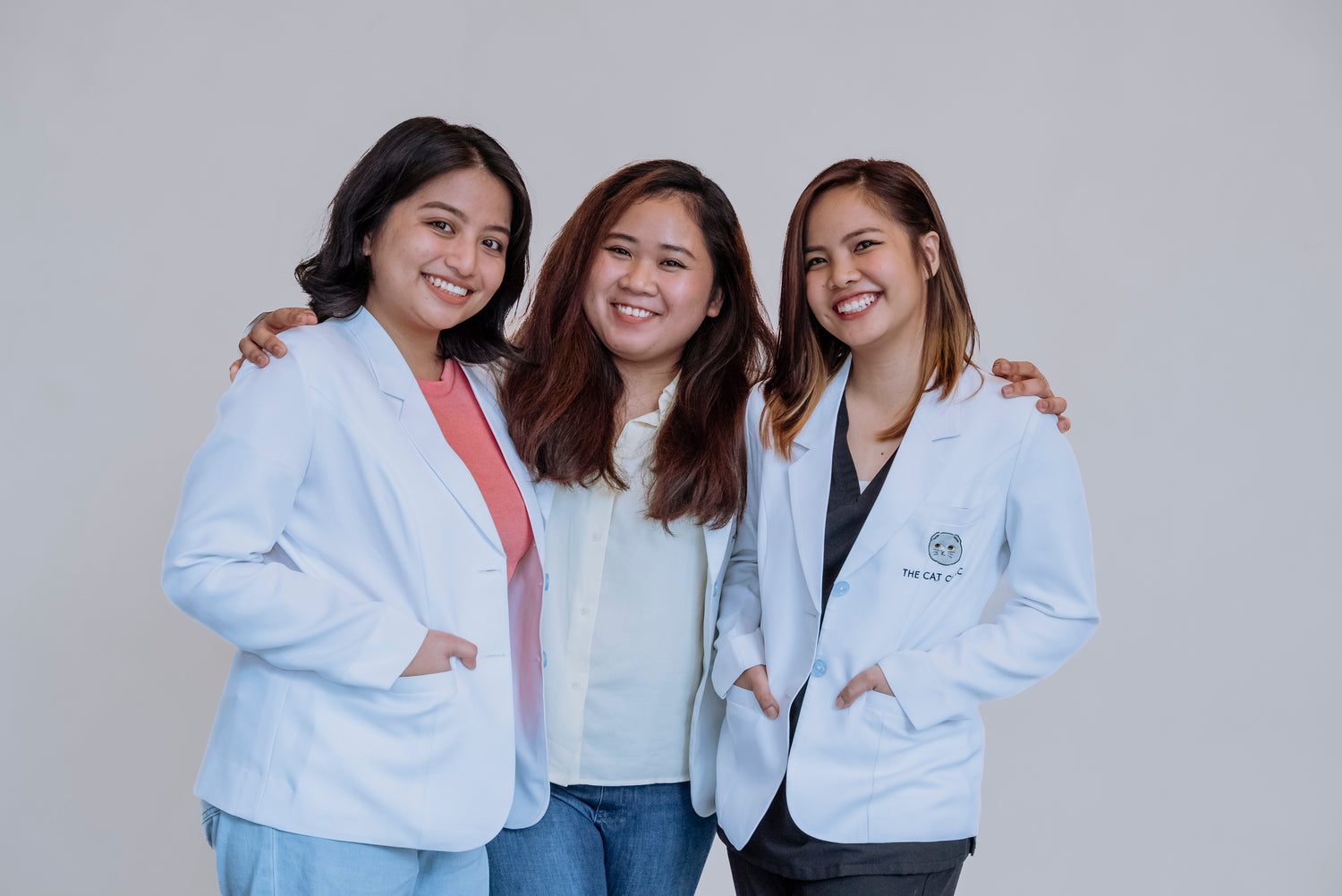 Our Vets Make Us Special
At The Cat Clinic, our top-notch facilities are backed by the expertise and dedication of our exceptional veterinarians and medical teams. You can rest assured that your cat is in the best hands possible under our care.
Discover more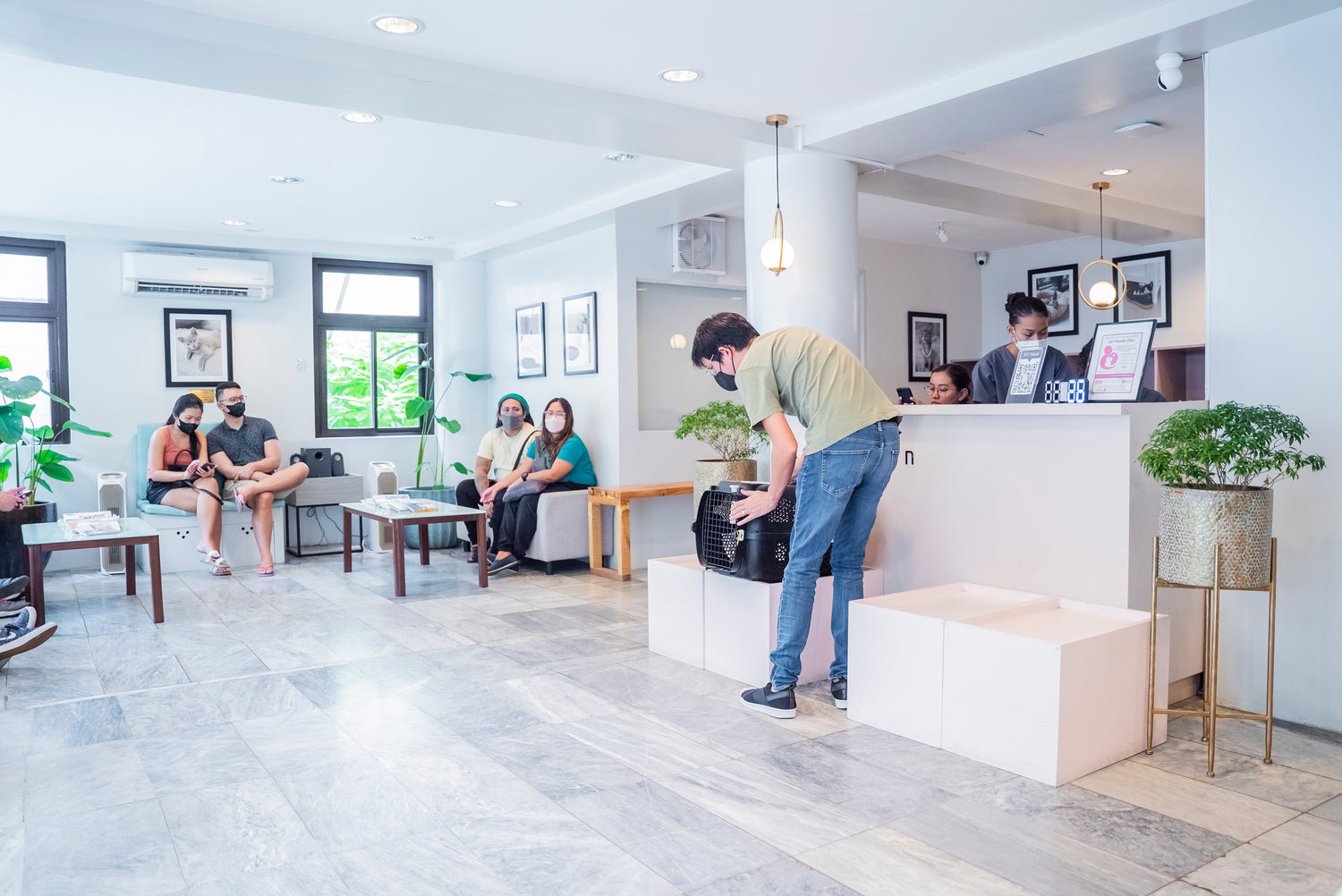 Spacious and Clean Areas
Say goodbye to outdated and uninspiring veterinary practices that neglect customer comfort. We have redefined the experience. At our state-of-the-art veterinary hospitals, we prioritize every detail and embrace a passion for hospitality. You and your pets will feel right at home in our welcoming environment. Your comfort is our utmost concern, as we strive to ensure a positive and enjoyable experience for all.
Discover more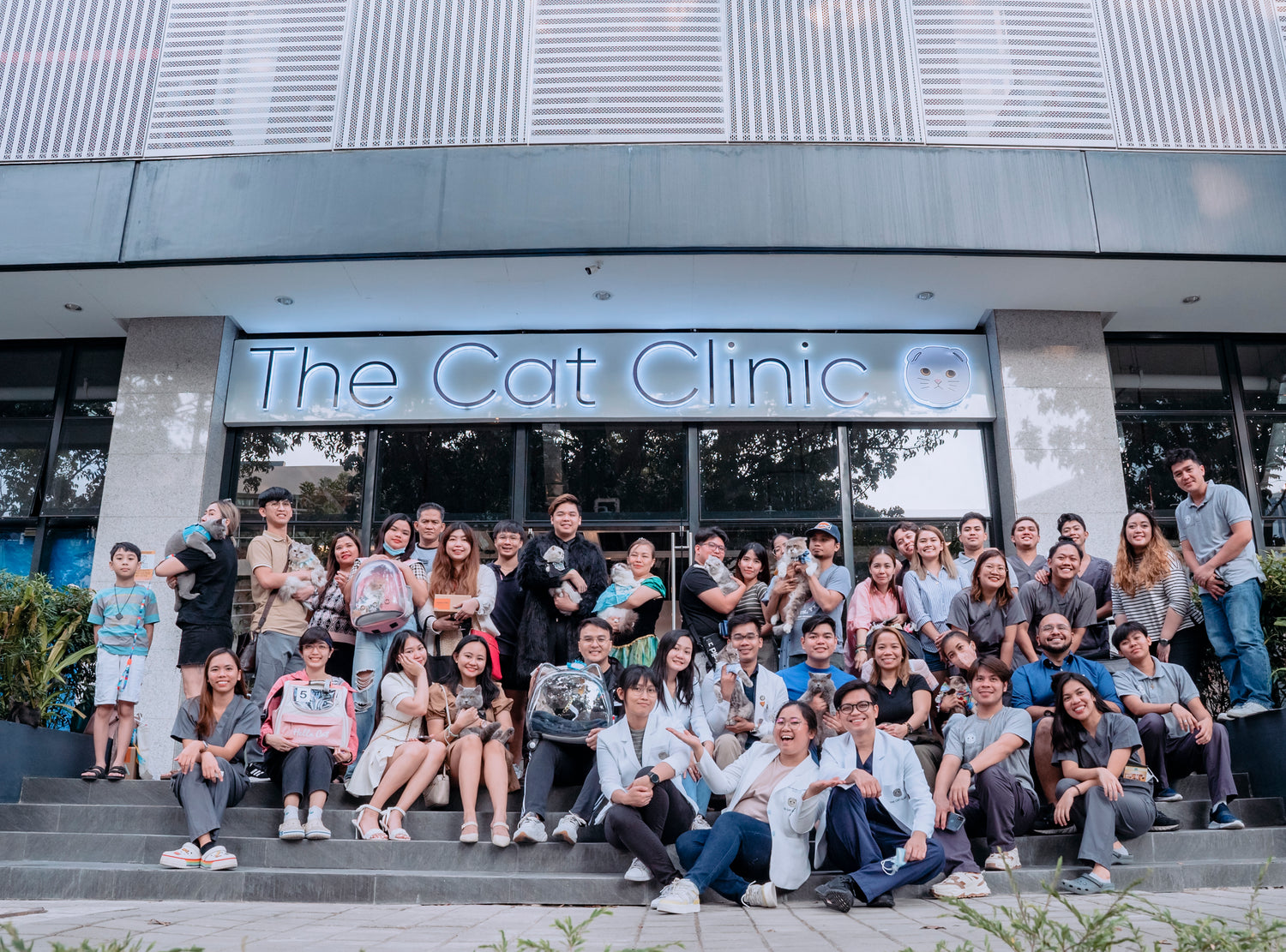 Our Community
Being an integral part of our community is deeply ingrained in The Cat Clinic's values. In addition to our professional services, we are committed to supporting local animal charities and pet-related causes. We actively participate in vaccination programs, promote pet adoptions, and organize regular activities for pet parents to have fun and gain valuable information related to cats. We take immense joy in engaging with our community and contributing to the well-being of our feline friends and their caregivers.
Discover more
Referral Program
Eligibility Requirements:

* Referral must be a new client.
* One-time 5% discount applies to services only, with a minimum bill of Php3,000.00.
* The voucher can be used at both branches of the Cat Clinic.
* You will receive a 5% discount for each new client referral, but the discount is non-transferable.
* Your friend will receive a 5% discount on their first visit for services, with a minimum bill of Php3,000.00.
* The discount voucher is valid for one-time use only.

Don't miss out on this amazing opportunity to share the love for our feline friends and enjoy a discount!
Consult with our Medical Experts Online
Need a quick diagnosis or unsure of whether your cat requires veterinary care at our clinic? Use our online facility to speak with one of our expert medical advisers at a time convenient for you.
Book Now
"When Rome burned, the emperor's cats still expected to be fed on time."
Seanan McGuire
HOW TO SCHEDULE A VISIT?
To schedule a visit at one of our full-scale cat hospitals, simply message us through our social media channels, and our compassionate customer service agents will assist you with your needs.