The Cat Clinic
In 2021, amidst the pandemic, we founded The Cat Clinic Makati, a trailblazing feline care facility in the Philippines. Our shared passion for feline health led us to establish the country's first feline-specific hospital, revolutionizing veterinary care. Our commitment to excellence and unwavering dedication fueled rapid growth, expanding to a second branch in Alabang. With over 100 exceptional team members, we proudly earned the prestigious gold standard certification from the International Society of Feline Medicine (ISFM) for both branches, making us the first and only clinics in the country to achieve this recognition. This distinction cements our position as leaders in feline care and motivates us to push the boundaries of innovation, transforming the future of feline care in the Philippines. 🐾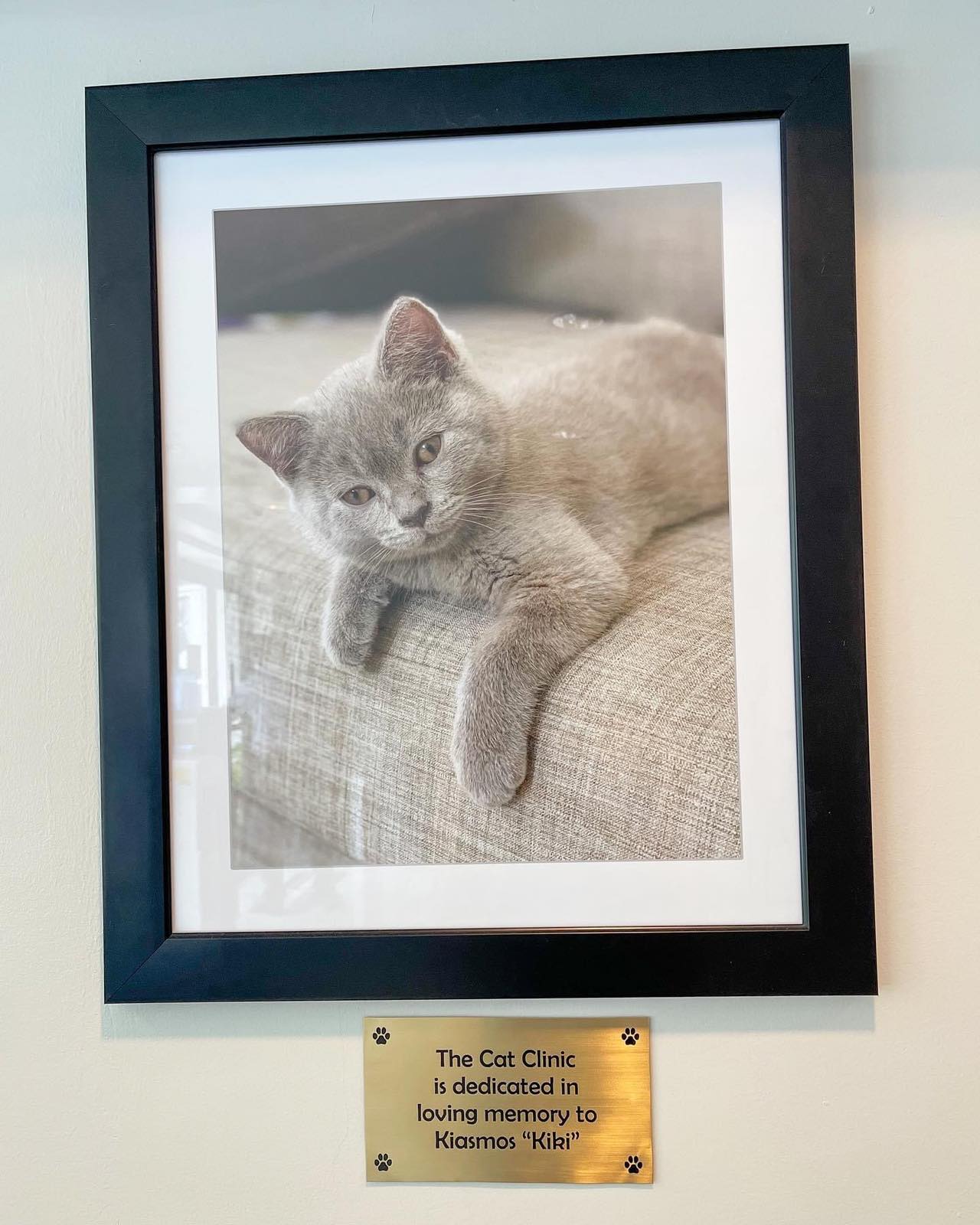 The Cat Clinic and Kiki's Story:
Kiki was diagnosed with FIP in 2020.  We brought him to a local vet clinic and we noticed how stressful it was for the cats being confined around dogs. There was constant barking and we knew this wasn't an environment of healing for Kiki.  
Even if it he wasn't well we decided to turn one of the rooms of our house into a makeshift confinement area and had a Vet visit him.  Unfortunately, he also caught Parvo virus at the vet clinic when he was confined and his health deteriorated. He passed away Oct 4.  
Three of our other cats also caught Parvo from him.  We didn't want to confine them to that vet clinic either so we decided to take them to another clinic, but unfortunately it was more of the same; a noisy and congested confinement area.  We opted to home service again and fortunately they survived. 
Going through this experience is why we decided to open a cat specific vet hospital, so that kitties wont have to go through the same experience ours did.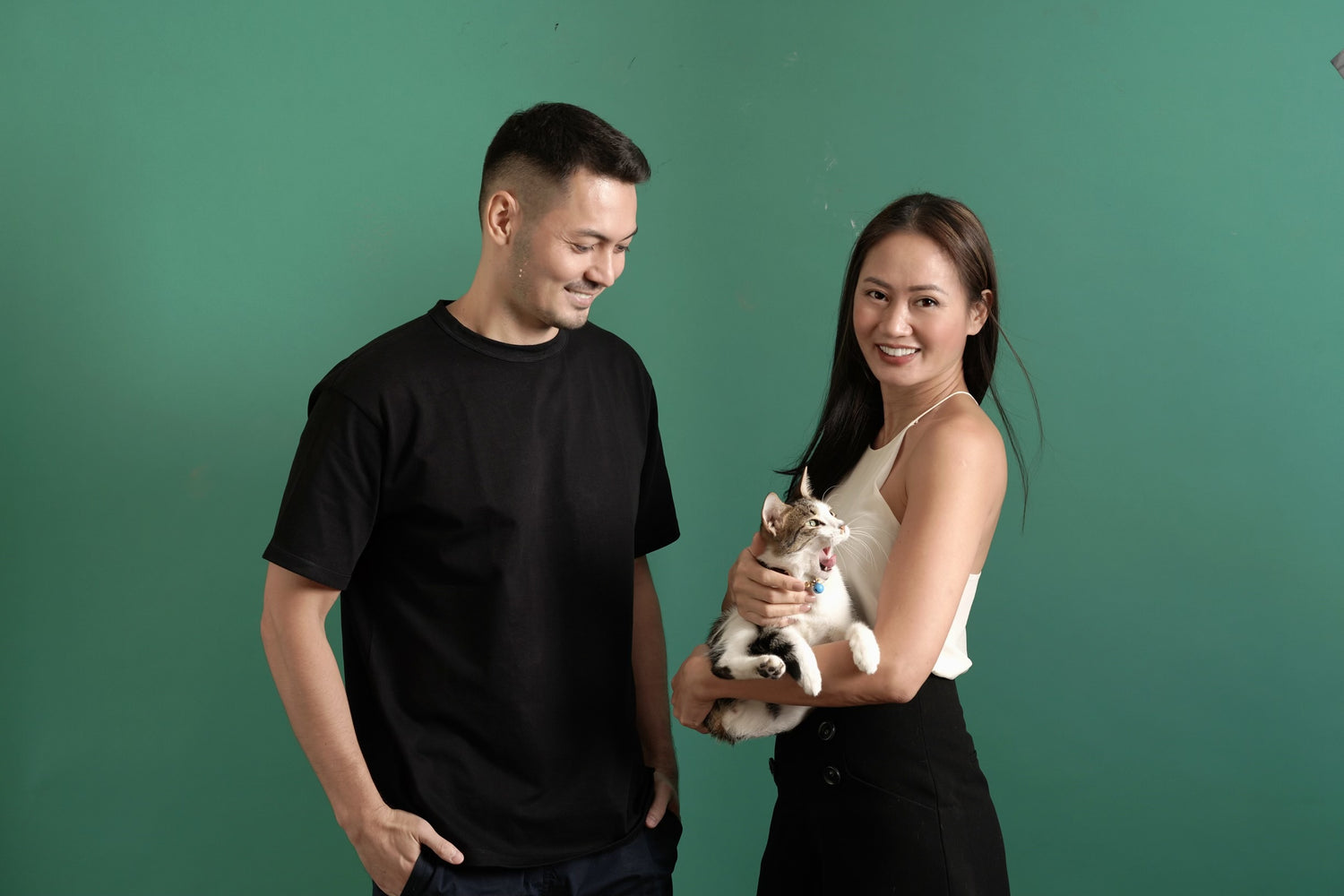 OUR MISSION
As the first feline-specific veterinary clinic in the Philippines, our mission is to revolutionize veterinary care for cats and maintain our leadership in the industry. We are dedicated to delivering the highest medical standards and expertise, offering well-designed and comfortable clinics equipped with state-of-the-art facilities.
By combining exceptional hospitality and top-notch care, The Cat Clinic aims to create an environment where customers are delighted, veterinarians take pride in their work, and veterinary care surpasses expectations.
Our core values guide everything we do.
Our core values are the foundation of everything we do. They give us a shared purpose and guide our interactions with patients and customers every day. We're delighted to share these values with you.
EXCELLENCE

We are fully dedicated to excellence, ensuring high standards in everything we do. With passion, attention to detail, and a commitment to creating superb client experiences, we strive for the best in veterinary care, continuous improvement, and exceptional service for cats and their owners.

INTEGRITY

We strive to do things in the right way and demonstrate integrity in everything we do. We show respect for our coworkers, customers, and suppliers, aiming to always prioritize their best interests. Our goal is to be perceived as honest, trustworthy, and highly reliable.

EMPATHY

We believe that empathy in the workplace is crucial. We genuinely care about our colleagues and customers alike, prioritizing the understanding of their needs to foster lasting relationships.
"One cat just leads to another."
Ernest Hemingway