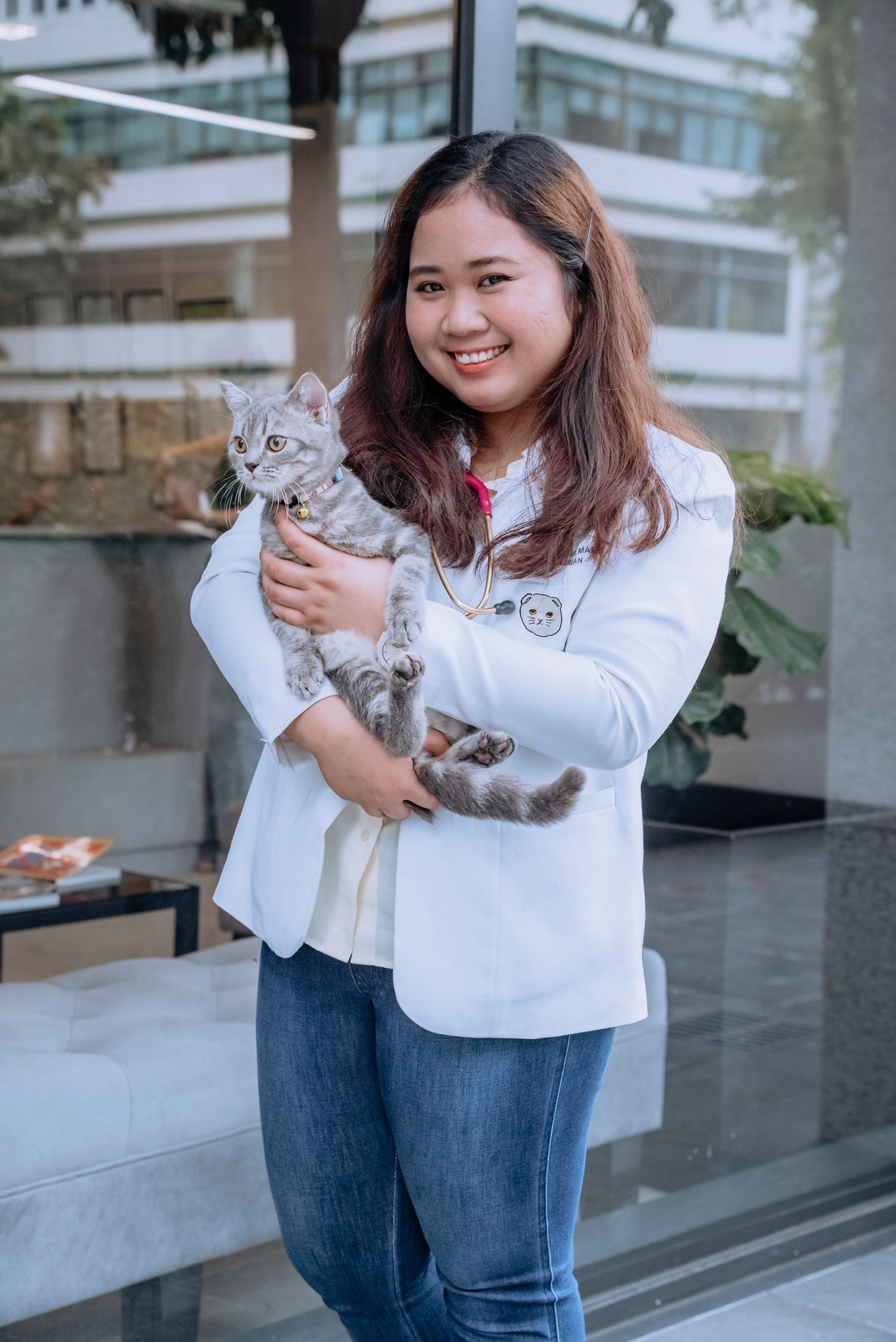 Doc Mitch
Meet Dr. Mitch, the leader and pioneer behind The Cat Clinic Alabang, serving as its Chief Veterinarian. A true trailblazer in her field, Dr. Mitch graduated from the Central Luzon State University, holding both a Bachelor of Science in Animal Husbandry (2017) and a Doctor of Veterinary Medicine (2019). Her fascination spans various domains, with a particular focus on Feline Dentistry and Surgery.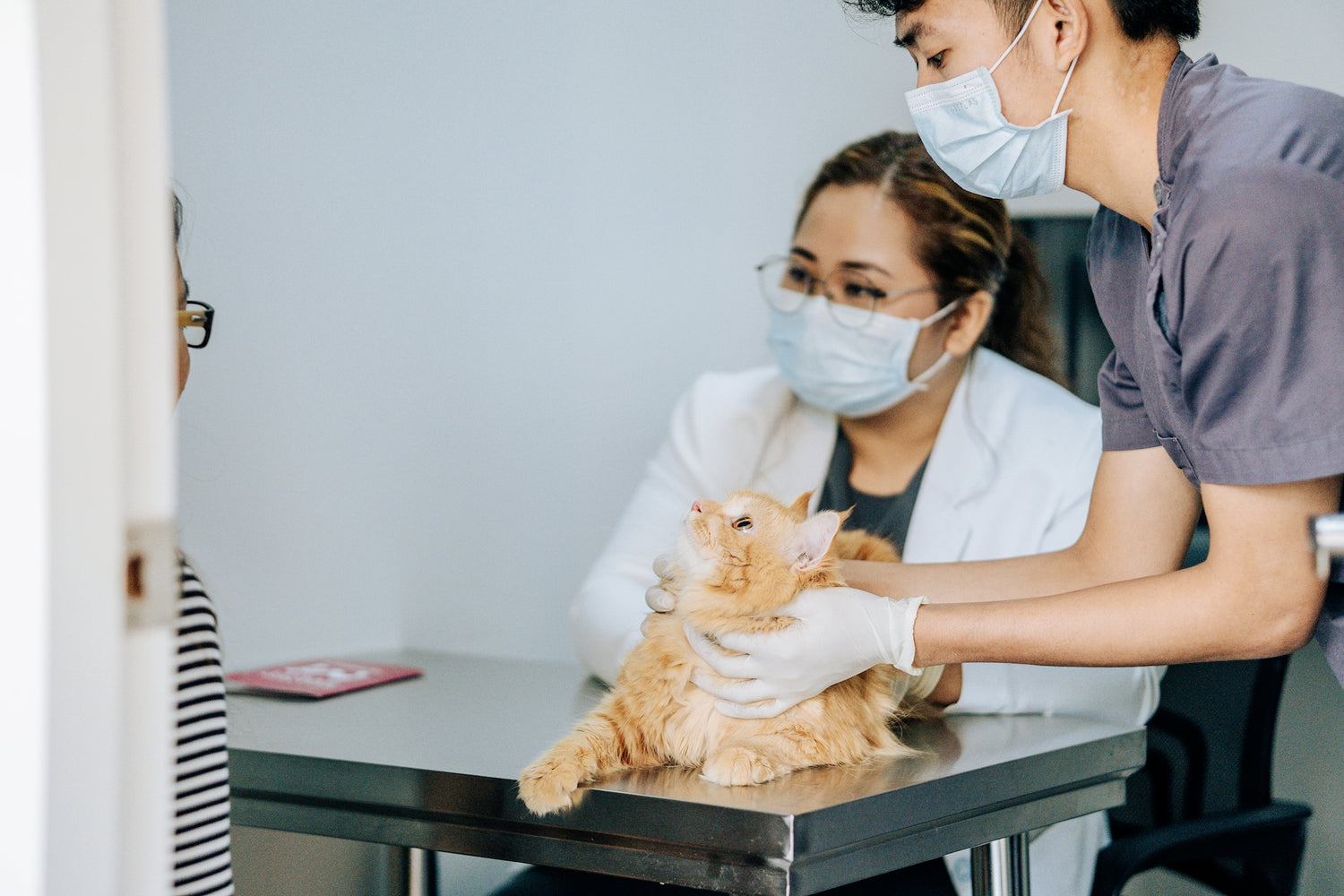 Her journey to becoming a veterinarian was fueled by a cherished childhood dream, nurtured by her upbringing among animals ranging from cats and dogs to pigs and chickens. With a menagerie of six domestic shorthaired cats, including Koji, Monalisa (Mona), Panther (Panta), Goblin, Beast, and Sunkist, Dr. Mitch's compassion and understanding of animal needs are second to none.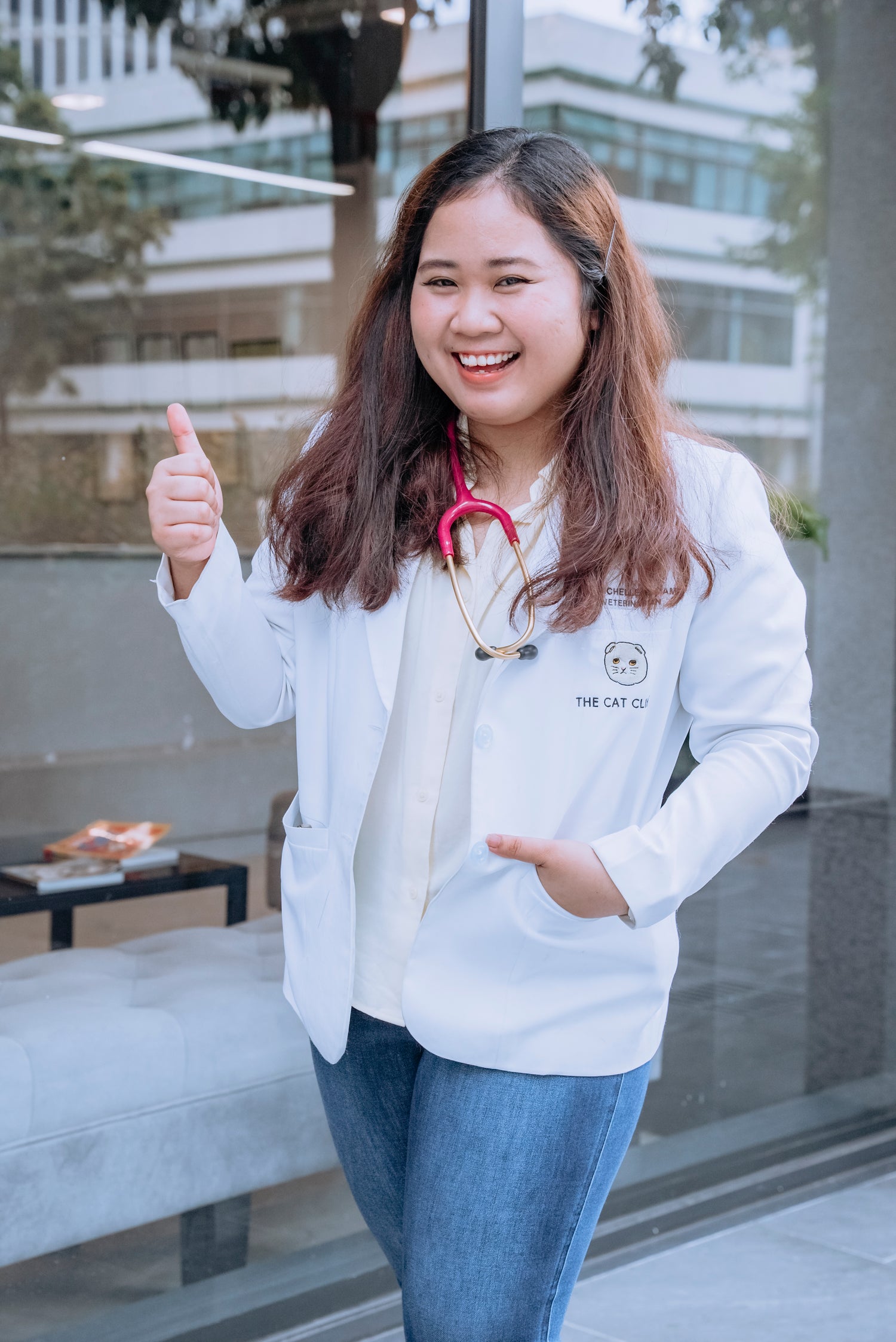 As the Chief Veterinarian at The Cat Clinic Alabang, Dr. Mitch's role goes beyond the title. It's a vocation she embraces with her whole heart, guiding the newly formed Alabang branch team to develop it into a clinic with excellent Doctors, akin to the well-performing Makati branch. With competence, dedication, and compassion, Dr. Mitch stands as an invaluable asset in the field of veterinary medicine, and her journey continues to inspire and shape the future of feline care.