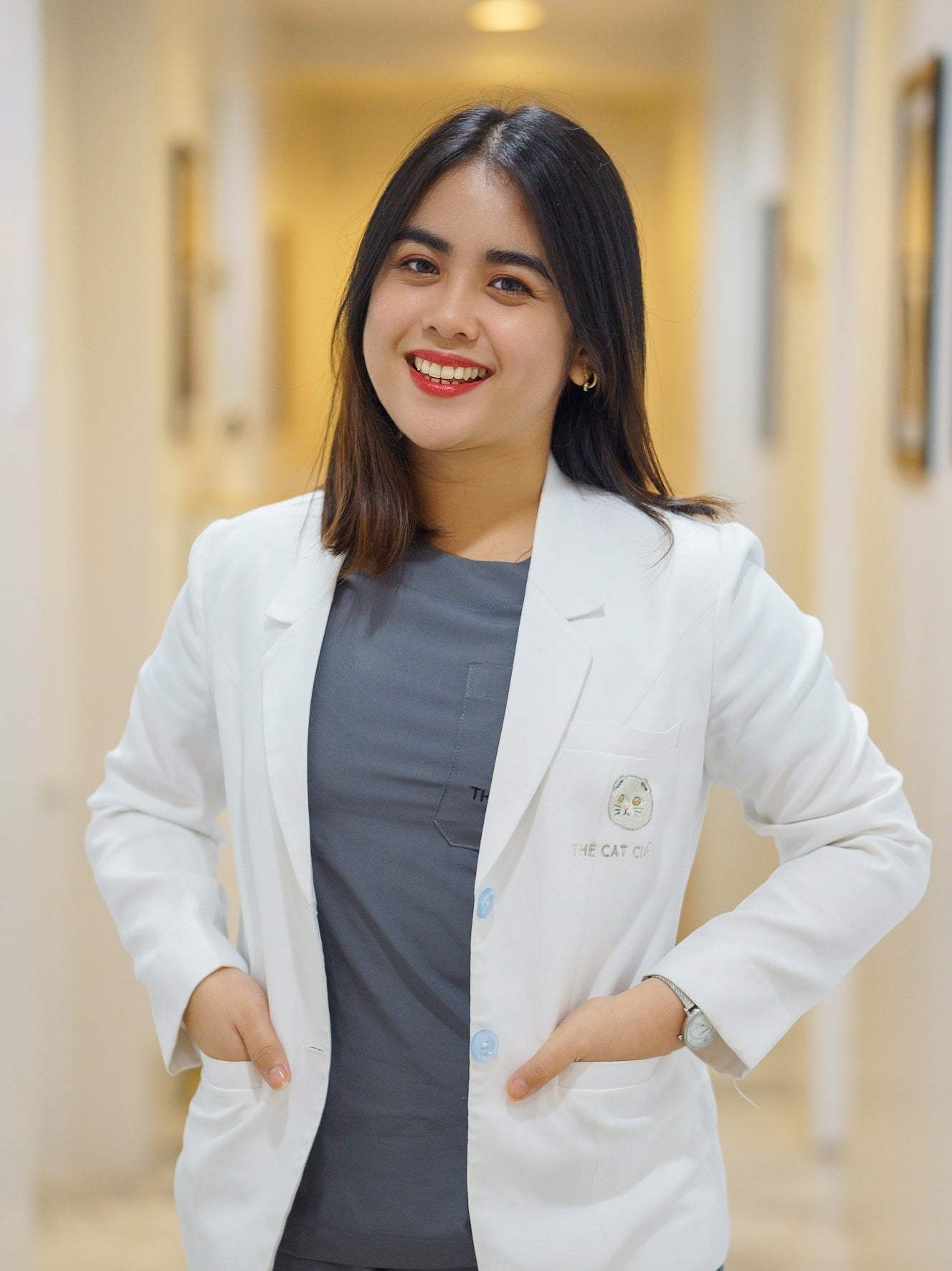 Doctor Ara
Dr. Ara is a dedicated veterinarian with an unwavering passion for feline care. She is a graduate of Central Luzon State University and has embarked on a journey of profound commitment within the field of veterinary medicine.
Dr. Ara's personal life reflects her deep affection for cats. Adopting her first cat, Chrollo Jupiter, in 2020 marked the beginning of her journey as a devoted cat parent. Magendie, her second cat, and Yang, their adorable offspring, complete her cherished feline family.
Beyond her veterinary role, Dr. Ara is a true creative spirit. She not only tends to animals but also showcases her artistic flair through designing earrings and painting. Her culinary skills shine in the kitchen, and her love for the outdoors finds expression in her enjoyment of hiking.
Dr. Ara's veterinary journey has been a mix of challenges and triumphant moments. Her success in aiding Mano's battle against mammary carcinoma stands as a testament to her unwavering dedication. As a student, she earned recognition for her clinical presentation on feline heartworm disease, showcasing her commitment to continuous learning and improvement.
With her diverse interests, compassionate approach, and steadfast dedication, Dr. Ara remains an indispensable asset to The Cat Clinic. Her multifaceted contributions enrich the lives of feline patients and uphold the clinic's commitment to exceptional veterinary care.