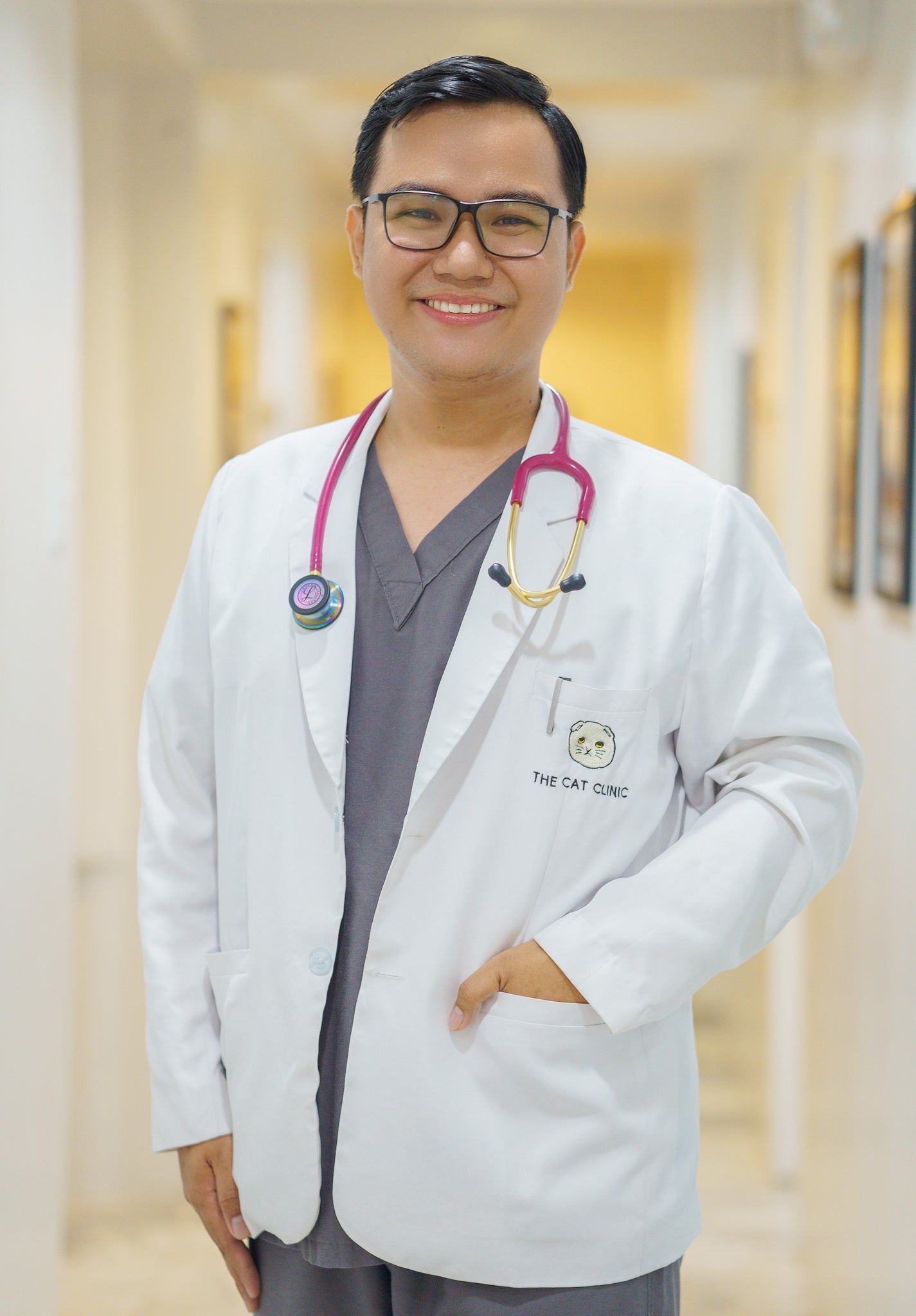 Doctor Leo
Dr. Leo, a dedicated veterinarian, embarked on his journey with a Bachelor of Science in Animal Husbandry from Central Luzon State University, eventually achieving his Doctor of Veterinary Medicine degree. Building on his solid veterinary education, he has evolved into a General Practitioner with a special affinity for feline care.
Dr. Leo's dedication resonates not only in his professional pursuits but also in his personal connections. His four feline companions, Mercury, Ballag, Garet, and Boyet, stand as a testament to his genuine love for cats. Beyond the clinic, he finds solace and adventure in hiking, embodying a harmonious blend of care and curiosity.
A joyful and calming presence, Dr. Leo's approach to veterinary care is deeply rooted in empathy and compassion. As one of the pioneering members of The Cat Clinic, he has played an instrumental role in shaping the clinic's journey to its present state. His commitment and contributions have left an indelible mark, showcasing his unwavering dedication to feline health and well-being.
His transition from animal husbandry to veterinary medicine, coupled with his serene demeanor, makes him an invaluable member of The Cat Clinic team and a trusted companion to the feline friends he cares for.