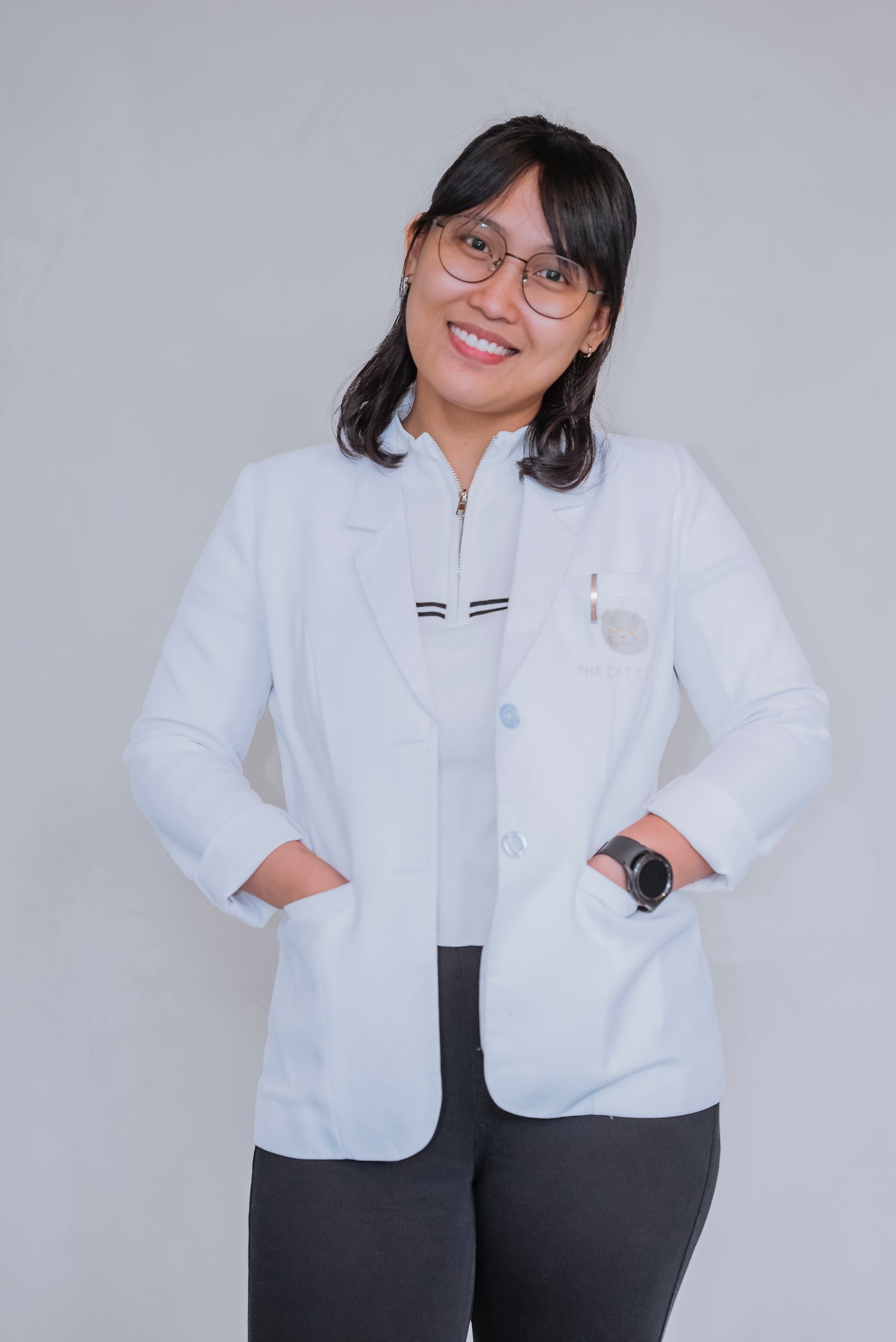 Dr Rica
A Doctor of Veterinary Medicine from Isabela State University, she brings a valuable 5 years of experience to her general practice. Her numerous success stories in the medical practice, coupled with her significant tenure, have positioned her as a senior Veterinary Doctor at The Cat Clinic.

Her compassion for animals, exemplified by her care for her three cherished feline companions—Ddalgi, Kanako, and Butch the Ikik—serves as the foundation of her dedication as a doctor. Her skills and experience also enable her to mentor and guide newer Doctors who look up to her competence and dedication, making her an invaluable asset at The Cat Clinic Alabang Branch.

Balancing her love for road trips with her comfort in being a homebody, she enriches our clinic with her esteemed presence, seamlessly combining proficiency and empathy.